Intranet Design Trends and Best Practices
Enterprise UX strategies to increase employee productivity, communication, and satisfaction
Course Date: November 13, 2014
---
An intranet typically has both mission-critical applications and enormous amounts of information. You will learn how to best support your organization, enable employee communication, and increase employee productivity and satisfaction by improving the intranet's usability.
Examples and guidelines presented in this course are based on:
Insights gained from reviewing hundreds of intranet entries for NN/g's Intranet Design Annual competition
Data and examples from research (including usability testing and field studies) conducted on 42 intranets
Research of 77 intranet information architectures
Work with clients (though specific content is anonymous in these cases)
Surveys with intranet designers, managers, developers, and content managers
"This is a great start to learning intranet best practices. You will be surprised with the issues that exist in colleague-facing sites."
Cory Shamble
Mercer
Topics Covered
Topics Covered
Management and governance
User-focused intranet design process

Timeframe for making great intranets
Redesigning an intranet, and catalysts for redesign
Steps to complete before designing
Setting goals and balancing business goals and employee goals
How common it is for intranet teams to set clear goals
Understanding employees' needs, workflow, and tasks

Intranet team components with optimal success

Team size increasing for best intranets
Where teams fit in the organization
Support needs for intranet teams

Content management

Structures for content control
Governance and management
Challenges and benefits
Training and support
Importance of guidelines and standards
Writing effectively for the organization

Multiple locations and languages support
Benchmark your intranet's usability against others, how to and data

Research study methodology and results
Numeric findings from our usability sessions
How to conduct your own quantitative study
Return on investment (ROI)
User behavior on intranets
Popular "killer" apps and how they drive traffic
Latency on the job and effects on intranet usage
Interruptions and the effect on intranet usability
Access, locations, and other factors that affect UX
How to design for shared workstations and kiosks
Design trends from "best in class" intranets
Features seen often
Process lessons
SharePoint tips
Social features
How to deploy social features for success
Advice for coaxing employees to participate in social features
Accessing the readiness for social features at the organization
Benefits to offering polls, endorsements, team spaces, comments, blogs, video, feeds, and more
Barriers to social participation in the enterprise, and how to overcome them
Traits of good blogs, videos, and other social features
Involving employees while supporting the organizations' culture and particular benefits
How people use video successfully at enterprises
Formal versus informal style
Information to provide about and with video
Accessing the intranet
One password single sign-on for all intranet related applications
Simple URL's and names are more easily remembered
Purpose and types of homepages
News homepages for conveying current information
Portal homepages provide quick access
Personalized homepages feed targeted information
Personalization benefits, drawbacks and advice

Common roles to base personalization on
Customization tips and examples
Navigating the intranet
Information Architecture (IA)

Typical ways for organizing an intranet IA
Starting point for a task-based IA
Traits of good types of navigation
Faceted navigation
Mega menus

Search

Why employees search: Hunting strategies and search behavior
Global, intranet-wide search
Local, domain-specific search
Suggested search
Filters for narrowing down results
Employee search and informative employee profiles
Mobile optimization
Enterprise applications
Responsive design intranets
Planning an effective mobile strategy
Security
Performance
Selecting features for different viewport sizes
User research for intranets
Field studies at employee work areas
Usability testing with employees
Support call monitoring
Usage log reviews
Surveys
Format
Format
The basis of the course is a lecture format with a few group exercises to reinforce the learned principles and guidelines.
The course also includes:
Findings from our own usability studies
Screenshots of designs that work and don't work, and why
Opportunities to ask questions and offer your own stories
Attendee Feedback
"I am glad I came to this session BEFORE embarking on our intranet re-design. So many great tips!" Sarah Walczynski, Country Financial
"I will continue to recommend NNg courses as the best I have attendedin 20+ years with my current employer. Current, insightful and detailed — [if] you can't learn from this experience, you're in the wrong job!"
"It is rare to get an insight into intranet design. The NNg course provides real life research into the do's and don'ts of designing an intranet." Dan Hollings, Denplan Ltd
"Super refreshing clarity and lack of jargon all around, extremely useful. Is like a course equivalent of Steve Krug book." Jordan Cox, UN World Food Programme
Instructor
Instructor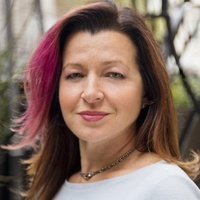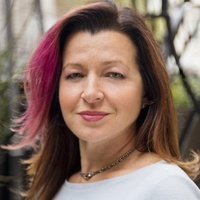 Kara Pernice (@KaraAnn) is Senior Vice President at Nielsen Norman Group. Pernice uniquely combines her 20-plus years of business, research, and design knowledge and experience to help organizations increase their UX maturity and derive interfaces which are usable, useful, and surpass business goals. Pernice is accomplished at evaluating and managing design situations, and crafting with a team the most fitting design and research methods, and converting this analysis into outstanding design. Pernice has led teams running hundreds of intercontinental research studies, and is expert in many usability methods. Read more about Kara