Wireframing and Prototyping
Quick and cost-effective technique for identifying major usability issues early with sketches and paper. Perfect fit for Agile and Lean processes
Wireframing and paper prototyping (also known as low-fidelity prototyping) is a low-cost, rapid iterative design technique that offers one of the best methods for gaining design insight early. Catching major usability problems early means you won't waste precious time, effort and money developing designs that may fail. (In contrast, user studies done late in the development process usually have their findings deferred until "the next release.")
In this course, you'll discover how to use lean UX prototyping to test your designs and increase collaboration among multi-disciplinary teams, saving your company substantial time and money
"This is how I wish I'd always developed apps."
Alex White, Creative Team Lead
Dynetics Inc.
Topics Covered
Topics Covered
Hands-on course about using paper prototyping to improve design and shorten development time

Receive coaching and feedback from the instructor
Dynamic course that gets you working so you feel confident to run your own research

Paper prototyping method to catch issues and iterate

Manage risk by catching design flaws early and changing direction
Evaluate divergent designs early to reduce communication and design blocks
Effectively create fast prototypes for iterative testing and feedback

Reduce technology barriers for more creative thinking and discussion

Promoting inclusivity among team members, reduce arguments
Engaging a diverse group through rapid creation of interactive designs
Increase buy-in from stakeholders, business owners, and developers

Creating wireframes and paper prototypes

Tools and materials for creating prototypes
What prototypes look like and the level of detail (fidelity)
Design elements to include and leave out
Tips and tricks for creating paper prototypes

Conducting user research with paper and sketches

Tips for running your own usability study
Facilitation techniques to get valuable feedback for better interaction designs
Roles required for a usability study with paper

Testing prototypes vs. live products

User feedback and behavior
Types of questions to ask
Scenarios to evaluate
Fidelity and interactivity level and different stages to answer different questions

Planning usability studies with paper prototypes

Setting goals to balance business and user needs
Iterative testing schedules

Overcoming objections and common concerns

Validity of data and user reactions
Development resources and time

Elements to evaluate using paper designs

Navigation and workflow
Concepts and categories
Content and labels
Functionality, missing features
Format
Format
You will practice creating prototypes and conducting your own usability study during this workshop. Short lecture segments introduce topics and techniques for applying paper prototyping to your design projects.
The course also includes:
Hands-on exercises and immediate feedback from the instructor
Materials for creating and testing prototypes
Video demonstration of testing with paper
Opportunities to ask questions and get answers
Participant Comments
Participant Comments
"Loved how interactive the course was. The instructor was excellent. Knowledgeable, approachable and enthusiastic."
"Very practical and appealing. I want to implement what I've learned and feel confident to do so."
Werner Curinckx
"Excellent real world example to work on during the exercise. Fun learning."
"Garrett was a wonderful advocate for wireframing and prototyping. I learned so much and am convinced we need to do these at my company."
Don Hill, Tokio Marine HCC
"I haven't been prototyping while at work. I'm really glad I took this course. Garrett took us through the whole process, what the benefits are with the different methods out there."
Peter Hörnwell, Innofactor
"Coolest course of the conference!"
Johan, Souix Embedded
Instructors
Instructors
Garrett Goldfield is a User Experience Specialist at Nielsen Norman Group with 20 years of practical experience. At Nielsen Norman Group, Goldfield has consulted for clients in a broad range of industries, including e-commerce, automotive, health care, financial, media, telecommunications, education, art and non-profits, as well as highly specialized B2B sites. Read more about Garrett.
Hoa Loranger is VP at Nielsen Norman Group and has worked in user experience for over 15 years. She conducts research worldwide, and presents keynotes and training on best practices for interface design. Hoa has consulted for companies such as Microsoft, HP, Allstate, Samsung, Verizon, and Disney. She authors publications, including a book, Prioritizing Web Usability. Read more about Hoa.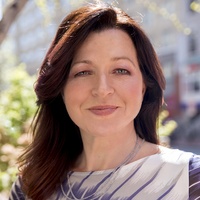 Kara Pernice (@KaraAnn) is Senior Vice President at Nielsen Norman Group. Pernice uniquely combines her 20-plus years of business, research, and design knowledge and experience to help organizations increase their UX maturity and derive interfaces which are usable, useful, and surpass business goals. Pernice is accomplished at evaluating and managing design situations, and crafting with a team the most fitting design and research methods, and converting this analysis into outstanding design. Pernice has led teams running hundreds of intercontinental research studies, and is expert in many usability methods. Read more about Kara.