Web Page UX Design: Optimizing Pages to Deliver on Business Goals
Designing successful web pages by identifying objectives and applying the right design principles to support them.
Course Date: May 17, 2013
---
The web page is the most basic and foundational unit of the web. Often we spend a lot of time designing complex website elements such as navigation and user journeys, without ever evaluating the effectiveness of the individual pages themselves. Whether a landing page, a product page, or any other page type, each web page should be built with a purpose and a goal for the business as well as delivering on the user's needs and expectations. Understanding the key design considerations that collectively create an effective web page for you and your customers is critical.
In this course we specifically dissect page design and the principles that influence the extent to which a page contributes to both the business objectives and user goals of a website. We will discuss in detail common page types and the design considerations that contribute to their success. Some of these concepts include: guiding the user to important content through visual design, appropriate use of imagery, and choosing effective layouts.
"If you want to learn how to clean up your web pages to attract more viewers this course will help a lot! You do not want to overload consumers, clean and clear is key!"
Samantha Spacone, Graphic Designer
PromGirl, LLC
Please note: This course focuses on web page design, and does not cover interactive tools or web-based applications. If you are designing web applications, please consider our course on Application Design for Web and Desktop.
Topics Covered
Topics Covered
High-Value Pages: How page elements influence user behavior and page effectiveness

Determining page objectives
Evaluating page performance
Achieving user engagement

Understand how people look at a web page

Priority Spot
Information paths and information scent
Eye tracking evidence
First Impressions
Specialized user research methods for collecting this data

Formatting web page content

Tips to improve scanning and comprehension
Designing for your content type

Design considerations for business value

Organization and page structure

Guiding the user
Page density
Scrolling and the page fold
Designing on a grid
Page Layouts
Productive use of areas that typically attract less attention

Responsive design and mobile considerations

Tips for taking the Responsive Design approach
Responsive layout patterns
Prioritizing content across breakpoints

Visual Design: Increasing effectiveness by making the right visual design choices

Emotions, perceptions, and hierarchy
Typography
Position
Size
Balance and weight
Color and contrast
Whitespace
Animation

Calls to action
Multimedia and interactive elements

Images and video
Carousels and hero graphics
Image slideshows
Modal windows

Design considerations by page type

Home pages
Listing pages
Category pages
Landing pages
Product detail pages

Page Specific Navigation elements

Functional footers
Within-page navigation
Sticky navigation and parallax scrolling

Persona-targeting and presenting dynamic content
Free Material With Course Attendance
Free Material With Course Attendance
This 355-page report offers 83 recommendations for web writing and content layout, plus 102 detailed findings about how people read on the web, including scanning patterns revealed as we used eyetracking technology during usability tests.
Format
Format
The basis of the course is a lecture format with a couple of group exercises to reinforce the learned principles and guidelines.
The course also includes:
Findings from our own usability studies
Plenty of inspiring screenshots that we deconstruct to show why they work and where they fail
Opportunities to ask questions and get answers
Participant Comments
Participant Comments
"Great base for any designer to have. A lot of information to build on. Instructor had good insights to specific questions."
"GREAT! Kim is an amazing teacher. This course rocked!"
Matt Denny, NAWCWD
"Great course. I'm not a designer so this course provided very good insight into the do's and don'ts of good web design."
Jason Wotts, Brand Extract
"This course was great to cover all design elements of a site. I will be able to immediately analyze our existing sites and make tweaks to increase site performance as well as apply these concepts to sites in the future."
"I was worried at 1st it would be about basic web design, but it was very research-oriented and covered design concepts and guidelines — excellent course!"
"Great Team Exercises — Relevant examples — Covered a lot of aspects that many designers don't usually think about "
Vinod Krisnan, Entrust Datacard
"This course was great to reinforce design principles I learned in art school but to make it relevant for on-screen."
Samantha Olson, National Association of Tax Professionals
"Very good balance of content and user examples. Loved the videos!"
Christine Stange, The Options Clearing Corporation
Instructor
Instructor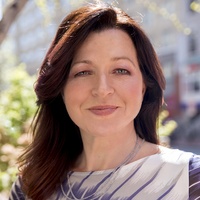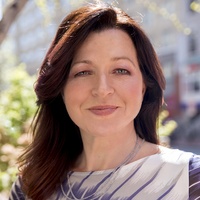 Kara Pernice (@KaraAnn) is Senior Vice President at Nielsen Norman Group. Pernice uniquely combines her 20-plus years of business, research, and design knowledge and experience to help organizations increase their UX maturity and derive interfaces which are usable, useful, and surpass business goals. Pernice is accomplished at evaluating and managing design situations, and crafting with a team the most fitting design and research methods, and converting this analysis into outstanding design. Pernice has led teams running hundreds of intercontinental research studies, and is expert in many usability methods. Read more about Kara.