Comparing the Slate Designs
Sidebar to Jakob Nielsen 's usability review of Slate .
Original design, June 25, 1996: 2154 pixels tall
August 1996 redesign, screenshot captured January 23, 1997: 1516 pixels tall
February 1997 redesign: 604 pixels tall
All screenshots are shown at 50 percent of their original size.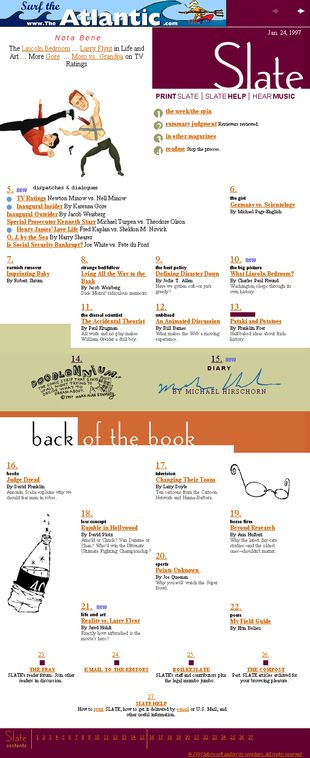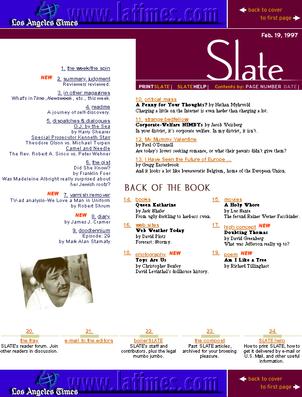 Note added February 1997: Unfortunately, the February 1997 redesign of Slate revived the idea of having a front page that is separate from the home page (as shown below at 75% of full size). I stand by my original comment in July of 1996 that such a separate page (sometimes called a splash screen or a staging page) causes confusion - in any case it delays users.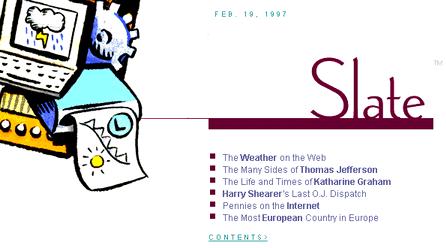 See also my book Homepage Usability for detailed commentary on 50 additional homepage designs.
Share this article: Twitter | LinkedIn | Google+ | Email
---