Measuring User Experience
UX metrics and quantitative usability studies to measure the effectiveness and business value of your design
User-experience metrics give you objective, persuasive data on which to base your design recommendations. They can help you answer questions such as:
How usable is your site?
Have you met your benchmarks?
How do two designs compare? How does your site compare with a competitor's?
What's the impact of usability on return on investment (ROI)
In this course, you will get a set of tools and methods for planning, running, and analyzing your own quantitative user studies.
"Very good complement to qualitative theories, practical, accessible (within reason) and extremely relevant for UX practitioner's challenges."
Guilhem Ganitou
Poland
Topics Covered
Topics Covered
Qualitative vs. quantitative studies
Formative vs. summative studies
Why you may need metrics
Usability and ROI

Calculating ROI from usability-related changes

Planning a quantitative study

Independent and dependent variables
Evaluator's effect
Measurement errors
Performance metrics in quantitative studies

Success (error) rates
Time on task

Satisfaction scores

Post-task scores
Post-test scores

Usability questionnaires

System Usability Scale (SUS)
Net-Promoter Score (NPS)

Relation between subjective satisfaction and performance metrics
Avoiding bias and writing good tasks
Recording the dependent variables accurately
Finding top tasks

Quality function deployment (QFD) method

Remote versus lab testing

Analyzing data from a quantitative study

Means, medians, geometric means: when to use each
Continuous vs. binary measures
Measurement errors
Confidence intervals
Statistical differences between designs

T-tests
Within-subjects and between-subjects comparison

Comparing with benchmarks

Determining the number of participants: which decisions can you make based on small samples, and which require a big N?

Number of participants for formative studies
Number of participants for summative studies
Format
Format
The basis of the course is a lecture format with some group exercises to reinforce the learned principles and guidelines.
The course also includes:
Findings from our own studies
Screenshots and case studies
Excel and text spreadsheets for all examples used in class
Opportunities to ask questions and get answers
Bring Your Laptop
Bring Your Laptop
These tools will benefit you during class, but are not mandatory:
a laptop
Microsoft Excel so that you can access the online tools and spreadsheets that we'll be using in class
Participant Comments
Participant Comments
"Very nice course. A lot of info to help you start measuring yourself or understanding incoming data. It has a bit of maths, but nothing too intimidating."
Marina Yaricheva, Clarity International
"Finally, ROI of UX explained. Congrats!"
Andrea Cauti
"Her experience and knowledge are very evident. I feel as though I have been gaining experience from the masters of the field."
Lejjy Lefour, University of Alberta
"The exercises in this class were fantastic. Learned new skills and am walking away with an action plan. What made these exercises great was the length of them and amount of detail provided."
Kortnie, UX Reseacher, CA
"This is a really thorough introduction to conducting accurate, meaningful user experience studies that yield solid, significant empirical results — I'm delighted by the rigor of the instruction and I'm pleased the curriculum encompasses basic statistical concepts in a very approachable way, that will significantly enhance the credibility of results."
Adam Turnbull, Rail Europe
"Anyone that may want to or is looking into redesigning a site/system/tool, and wants to learn how to measure the success of your efforts — come to this course! Raluca is amazing."
Lyndsey Lindsay, PLTW
"Very, very relevant and practical info. Super well delivered by instructor."
Ritika Mathur, Fiserv
"This class was excellent. Review of confidence intervals brought true understanding to what this "street-trained" researcher found herself using all too often."
Bev Inzarry, Velvet Hammer
"I thought that some of the math and calculators would lose me, but it all tied in and became clear! Very useful information."
"I have a lot of requests to take back to our market research team. I'm excited to get data from them to help with priorities of new features. The QFD matrix will be applicable in many different ways."
Brandie Moore, American Fidelity
"You will definitely win an argument if you make a point based on correctly collected data and insightful analysis. This course will tell you how."
Marco Yue Yin, GuruJam, Beijing
"Really fantastic speaker. Only complaint was a little data-heavy, but overall amazing."
Robert Larson, StreetEasy, New York
"Love it! Including the excel formulas and calculator links let me focus on the methodology and meaning. Immensely helpful."
Jennifer Church, Pitney Bowes Inc.
"I wish my college statistics professor would have explained some of these theories this clearly."
"Kate is wicked smart. Some of the formulas were difficult to grasp but she was patient and explained well."
Instructors
Instructors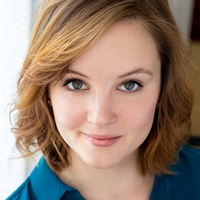 Kate Meyer is a User Experience Specialist with Nielsen Norman Group. She plans and executes user research to help guide strategy and implementation for websites and applications. She also leads UX training courses and conducts independent research for NN/g. Her research findings and recommendations are informed by her background in information theory and design, as well as her development experience. Read more about Kate.
Raluca Budiu is a Director of Research with Nielsen Norman Group. At NN/g she consults for clients from a variety of industries and presents tutorials on mobile and tablet usability, cognitive psychology for designers, and principles of human computer interaction. She coauthored the NN/g reports on tablet usability, mobile usability, iPad usability, and the usability of children's websites, and the book "Mobile Usability". Raluca also served as a judge for GSMA Global Mobile Awards 2012-2016 and Tabby Awards 2013. She holds a Ph.D. from Carnegie Mellon University. Read more about Raluca.